Opening times:
We have closed from October 20th 2016 until December 20th 2016.
The Tauernhaus is accessible on foot, mountain bike or with our National Park taxi.
Walking time from Krimml (1,076 m): 3¼ hrs
Walking time from the car park in Trattenköpfl (Gerlospassstrasse) (1,166 m): 2½ hrs
Accommodation
The Krimmler Tauernhaus is a modern base for mountain climbers, fell walkers and individual holidaymakers. They are accommodated in comfortable rooms with breakfast or half board or in the bunk rooms. More...
Webcam & weather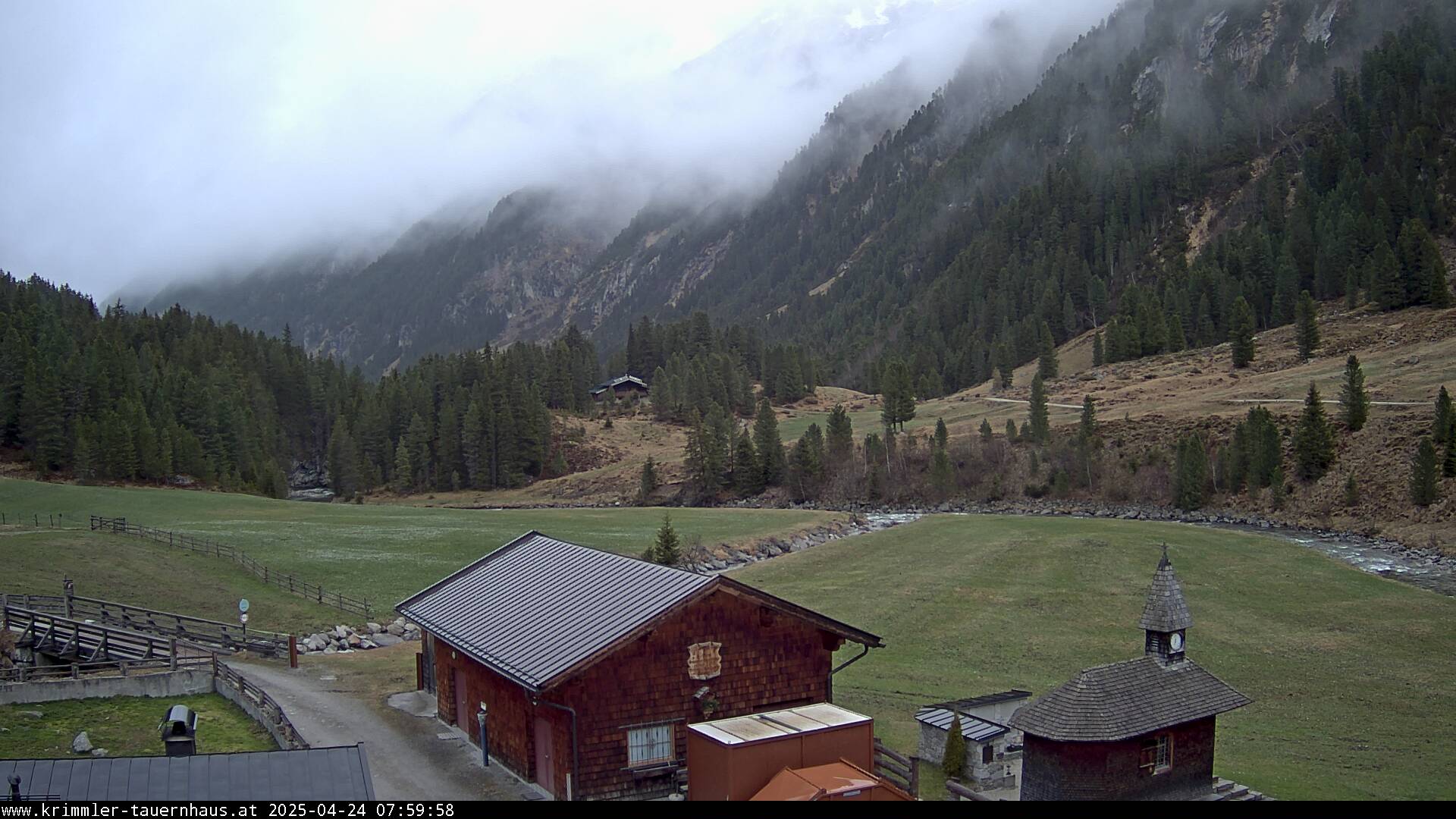 A look at the Krimmler Tauernhaus webcam looking towards the head of the valley & current weather data. More...